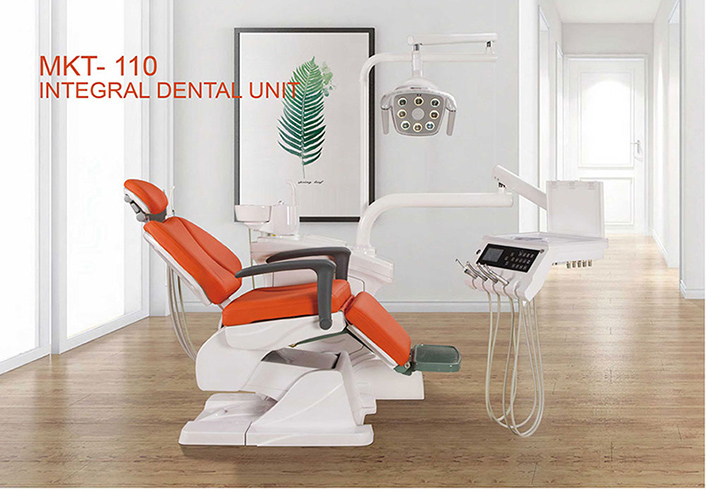 The relaxed form of efficient treatment

With its ergonomic-functional dental chair unit, the company Mikata provides you with more
freedom of movement when treating your patients. The user-oriented concept promotes
a healthy physiological posture and supports your natural movement processes in each
treatment situation. Mikata dental chair units comfort and functionality for an efficient and relaxed
working environment.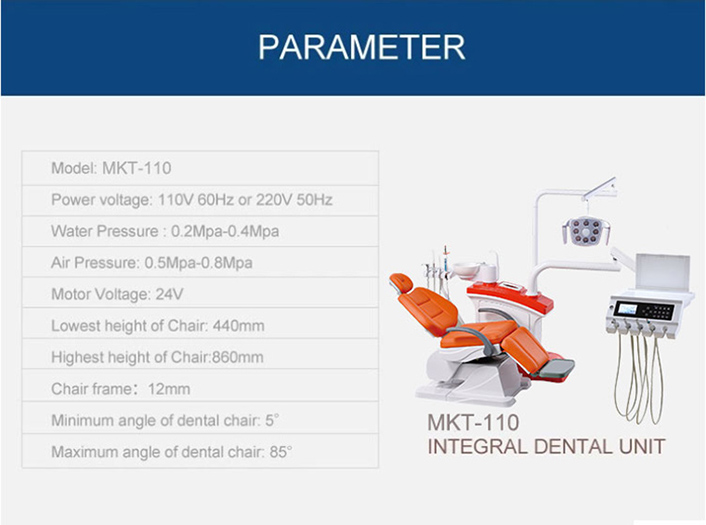 Dental Unit Chair Standard Configuration:
1) Thermostatic water heating system (applied to cup filler and 3-way syringe): 1set,
2) Spittoon flushing and cup filling system (supported by Italian solenoid valves, water supply amount can be preset): 1set,
3) Quiet electric lift folding chair (supported by Denmark motors, large chair size, with adjustable pillow, double armrests) : 1set,
4) Touch screen control panel integrated with plastic table and tool holder (5 positions, 3pcs handpiece tubings, 1pc three-way syringe, 1 open for optional use): 1set,
5) Chair movement system with 12 memory positions: 1set,
6) Panoramic LED film viewer: 1set,
7) Assistant control panel with 4-position tool holder (2pcs saliva suctions/strong&weak, 1pc three-way syringe, 1 open for optional use): 1set,
8) Rotatable ceramic spittoon: 1set,
9) Implant Shadowless LED sensor dental light (cold light, seamless brightness adjustment): 1set,
10) Multifunction pedal switch (for water/air supply, chair movement etc.) : 1set,
11) Double pure water bottles, 600ml each(removable, air pressurized, switch control): 1set,
12) Outer ground box for electric, air, water and drainage connection: 1set,
13) Built-in tissue box: 1set,
14) Deluxe dentist stool: 1set.
- Side box unit is base type, high class inner tubing.
Optional Parts:
1. Built-in air turbine high-speed handpiece
2. Built-in air turbine low-speed handpiece/ electric motor
3. Built-in LED curing light
4. Built-in Ultrasonic scaler
5. Endoscope system
6. Central suction system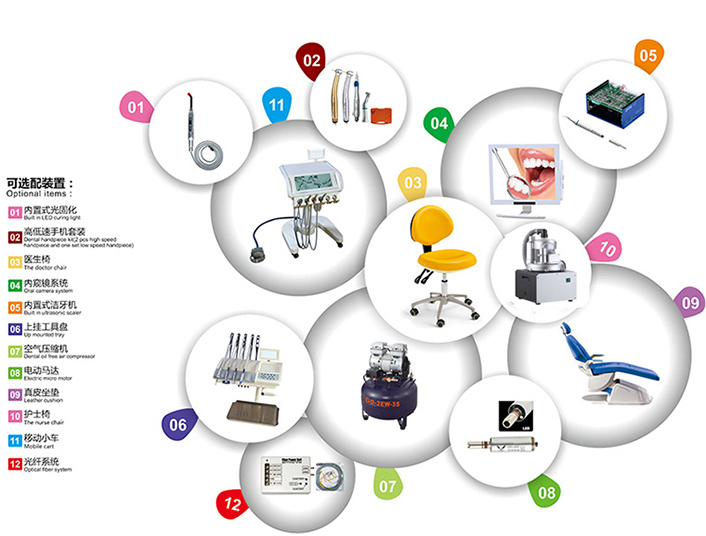 MKT-110 Model Dental Unit show